Glasses have their time and place, but many people prefer to wear contact lenses. Contact lenses are miniature soft corrective lenses that are worn directly on the surface of the eye. It has been seen that this type of lens is more advantageous than wearing glasses depending on the situation. It offers a natural look and feels for most people. To get contact lenses, you must first schedule a contact lens exam. At Lens n Specs in Schaumburg, IL, our optometrist, Dr. Harry, is happy to help out with this.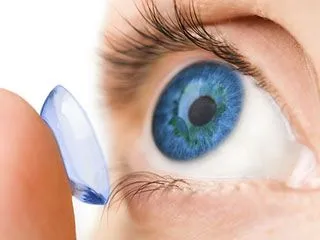 What Happens During a Contact Lens Exam?
During your visit, we'll take a look at your eyes to see if you're physically able to wear contact lenses. Your specific type of prescription is also determined during this visit. In addition to these, we will do a comprehensive contact lens exam to determine the type of lenses that are suitable for you. These exams include an eye health evaluation to check if you have any eye diseases or infections like conjunctivitis or pink eye and an eye pressure test to see if your eyes are healthy enough for contact lenses. Once these steps have been completed, our eye doctor will go over what types of contact lenses you'll try on during the visit. Most patients prefer daily disposable soft contacts, while others need to wear specialty contact lenses due to various eye conditions.
When You Might Need Specialty Contacts
Specialty contacts are for people who have different shaped corneas or special eye issues. These are also helpful for people with astigmatism. Specialty contacts have unique measurements that you can't get from regular contact lenses. Sometimes they have to be custom-made. Specialty contacts are also called hard-to-fit contacts. Hard-to-fit eyes include those that have keratoconus, post-LASIK eyes, and corneal scars. The contact lens exam will reveal which type you need and what can be done for your specific situation.
Schedule an Appointment with Our Eye Doctor in Schaumburg Today
Whether you have a regular prescription or hard-to-fit eyes, let our team help you find the best eye care and contact lenses for your lifestyle. We have an on-site optical department and are a premier provider of contact lenses in the area. For more information or to schedule a contact lens exam with Dr. Harry, call Lens n Specs today at (847) 884-7150.